Provide personalised experiences to your users, engage with your customers through tailored campaigns, and turn them from website visitors into repeat buyers.
Customer experience is so important for eCommerce retailers. As consumers become ever more demanding, online experiences must be slick and seamless. And most importantly they must be personalised. While retailers understand the need to engage with their users at this level, too often it isn't being achieved.
Through Marketing Automation you can streamline, speed up and simplify your routine marketing processes across multiple channels, while giving your users the experience they crave.
Which processes should you automate? 
Marketing automation processes may include:
Sending out instant emails, texts and social messages to customers

 

Following up via email or text after a user has made a purchase

 

Placing paid ads online
Managing website widget content

 

Capturing customers' preferences via forms

 

Following up to engage with users that have left products abandoned in their baskets
Collecting, analysing and reporting on marketing data

 

 
What are the benefits of marketing automation?
Clearly, the immediate benefit of marketing automation is saving your team members' time. By automating laborious time consuming tasks, you enable them to focus on the more important workflows than can add additional value to your business. And by automating things over night you can effectively make money while you sleep.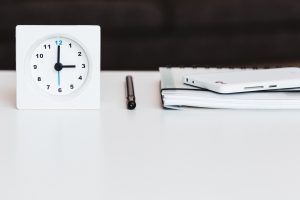 But the benefits of marketing automation go much further than time savings. They include:
Providing personalised experiences

: Emails triggered due to customer behaviour, marketing messages based on key dates for individual customers, tailored abandoned basket emails. By engaging with your users in line with the things that mean something to them, you'll begin to build rapport with your customers. And boost your conversion rate in the process.

 

Refining your marketing and sales campaigns through advanced reporting

: Now you can see exactly what's going wrong and right with your marketing strategy.

 
Optimising your team's time

: With less time spent on manual tasks, your marketing team will be freed up to concentrate on more important and valuable activities.

 

Increasing revenue

: Get your marketing right and you can upsell and cross-sell to further drive your revenue.

 

Tackling cart abandonment

: By immediately engaging with your users once they leave items in their cart and providing them with personalised messages you'll drive higher conversion rates.

 

Scaling

: As your business grows, marketing automation software scales alongside you.

 

Targeting customers cross-channel

: Customers don't think in terms of siloed channels, so neither should you. Marketing automation enables you to automate your social and paid campaigns alongside email.

 
Choosing the right marketing automation software
With so many benefits on offer from marketing automation, choosing the right software is key. Factors to consider include the ease of integration with your eCommerce platform, what data you can use, how easy it is to set up, the ability to scale and the opportunities for true personalised communications.
Why choose DeeperThanBlue?
At DeeperThanBlue we can help you make the right technology choices and integrate them into a scalable eCommerce ecosystem that will cater to both your customers and your business requirements. To find out more and to begin building a flexible, agile and scalable eCommerce ecosystem get in touch with us today.
If you're keen to learn more about enhancing your business analytics, data and reporting, please get in touch today.
Get in touch