We Call it See - Uncovering The Insights
See – Business Intelligence (BI)
What is Business Intelligence (BI)?
Providing visibility of organisation performance. Business Intelligence (BI) software simply processes raw data and transforms it into actionable and meaningful information and reports.
BI is a set of theories, methodologies, processes, architectures, and technologies which allows it to process large amounts of data and information helping businesses identify new opportunities and assisting in implementing an effective strategy.
The information generated allows you to understand what has happened in the business helping you make the right future choices thus creating an advantageous and long-term strength, even in the most competitive markets.
How is BI Used?
Most organisations start with business intelligence in order to fully understand their historical data, this can be presented in the form of charts, tables, diagrams or dashboards, also known as data visualisation.
What is Data Visualisation?
Processing constant information and data trends can become a complicated practice and so many businesses use data visualisation to create more easy-to-understand formats. These often include colours, shapes and patterns due to the human eye being drawn towards these types of visual art.
View our latest work with BI:
Case Study
NYK Europe Group – Upgrades to the latest version of Cognos Analytics
NYK Europe RORO is the global leader in automotive transportation and operates over 100 car carriers across the worlds oceans. As a large enterprise it's dependent on its business systems providing transactional data for business users to make key decisions and understand the performance of the business. NYK worked with DeeperThanBlue to upgrade an old version of Cognos which was going out of support. The Cognos application also needed some new reports creating as well as modifications to the Data Warehouse to integrate new data sources that were added through ETL processes. DeeperThanBlue also provided a custom training course to help the NYK team learn the new user interface and capabilities.

View all our work
The Benefits of BI
There are many benefits to using Business Intelligence tools and software with the emphasis on working smarter not harder, we focus on 10 key operational benefits;
 – Valuable Business Insights
BI software allows you to continually gather and examine information and data to help produce actionable insights for, to and within your business. Reports can be generated for a variety of data sets, including; staff expenses, company operation processes, staffing levels and customer service.
 – Easily Visualise Important Information
Business information, data trends and patterns when in an operational report format can often be difficult to understand, this can affect the ability to identify and act on key areas resulting in performance issues. BI software eliminates any interpretation concerns by providing outstanding data visualisation abilities allowing personnel to create easy-to-understand data visuals.
 – Data Mining
When using the analytics tools available in BI, you are able to identify patterns or trends that can often highlight opportunities that may otherwise go amiss, this process is commonly known as data mining and is often perceived as a valuable asset in business decision making processes.
 – Benchmarking
Benchmarking is one of the core BI processes and allows senior executives to make effective business critical decisions without the need to conduct large-scale research. Business Intelligence provides valuable data analysis and allows the measurement of productivity and KPI performance.
 – Performance Management
Performance data-based goals such as sales targets or delivery times can be implemented, tracked and managed using Business Intelligence tools, the tracking tool is called Performance Management which delivers real time data removing the need for time intensive manual analysis.
 – Sales and Marketing Intelligence
You cannot take advantage of opportunities that you are not aware of and so one of the biggest and most important benefits in using BI tools is that they can significantly improve potential sales intelligence. Using real-time data along with mobile BI reports when negotiating with clients can be one of the most powerful tools you have at your disposal and can be the difference when trying to secure a sale, deal or contract.
 – Streamline Operations
Tedious and repetitive business-related tasks such as data entry or removing duplicate entries can often be automated using BI tools, this can significantly reduce waste saving costs, resource and cutting down on human error. Another advantage is it allows companies to identify performance areas within the business that can be grown or downsized from a staff perspective.
 – Remove Guesswork
Many businesses make critical decisions relating to finances, management and marketing based on guesswork or at best poor analysis, this can easily be eliminated by introducing Business Intelligence software into data-driven decision making often resulting in better results, greater profitability and reduce uncertainty.
 – Inventory Management
Business Intelligence can be a very useful tool within inventory management and procurement, generating reports to support purchasing, highlighting upcoming buying trends and helping to reduce inventory waste.
 – Gain a Competitive Edge
There is one thing for certain, Business Intelligence isn't going away, in fact in the past 4 years, business use of BI has increased from 17% to 53% and if forecasts are correct then the prediction is that using BI in one form or another will become the norm for UK businesses.
Who Uses BI?
With businesses and companies continually using technology and systems to gain a competitive edge, BI has become a common buzzword amongst company executives who are curious and keen to familiarise themselves with it. But the question is, across how many business departments can it be utilised?
 – Senior Management
Senior Management often require up-to-date data and information about company performance and this is where BI comes into its own, through customisable dashboards senior execs can quickly access reports to help spot trends, develop strategies and make important business related decisions.
 – Sales
Sales Managers need to keep their team updated with the latest detailed information relating to customer analysis and buying patterns, this vital information can make a huge difference when highlighting new sale opportunities. BI is instrumental in providing this information in a clear and concise way, it can identify sales by region, team or individual and will help senior management pinpoint any drops in sales or performance.
 – Marketing
Within a marketing department, BI can be used to reveal trends and help improve campaigns. Once a campaign has ended it can be easily assessed and its successes evaluated. This accurate information can then be collaborated with other teams and departments to improves future campaigns, offers and processes.
 – Finance
Healthy finances are the heartbeat of any company and so the ability to generate accurate and detailed statements is paramount to future success. Finance Managers and company accountants need to have this information at their fingertips in order to effectively analyse P&L and cash flow breakdown.
 – Operations
Managing inventory and warehouse stock is essential when looking to cut costs and avoid any major losses, BI is extremely efficient in helping to streamline inventory management, providing information on current stock levels and sales history of any given stock item. This also allows procurement teams or purchasing managers to manage stock levels ensuring that customer demands are met but also that overstocking does not occur.
Self-Service Business Intelligence (SSBI)
Self-Service Business Intelligence (SSBI) is a comparatively new BI methodology that allows less technical end-users to obtain data analytics information and do more with it despite not having the skills normally associated. Many technology companies across the world have adopted the 'make Business Intelligence an easily integrated tool' approach to allow end-users to analyse data, make decisions and plan \ forecast without the need to rely on other internal teams.
Business Intelligence Analytics
 – Descriptive Analytics
Business Intelligence is also known as Descriptive Analytics, which uses data to describe what is happening for situations where real time monitoring is required, or what has happened if used to analyse historical data.
Key elements of business intelligence software include dashboards and reports or infographics, which will present insights in the form of Charts, maps or even simple tables
Business Intelligence is more than just reports, it allows a user to explore relationships within the data, with popular business intelligence tools having self service features such as drilling down, filtering and sharing information.
– Diagnostic Analytics
Diagnostic Analytics is the next level of advanced analytics, the purpose is to identify not what happened, but why. Generally, diagnostic analytics is designed to help find answers to what caused or contributed to an end result.
Business Intelligence tools that enable diagnostic analytics have features such as data exploration, data mining and correlation. Cognos Analytics 11.1 delivered a strong improvement in these capabilities
Diagnostic Analytics aims to identify factors which may have caused a particular result, but it does not aim to guide what should be done, that is the job of Prescriptive Analytics
– Prescriptive Analytics
Prescriptive Analytics is designed to calculate the best solution to complex problems that can have a range of different options to take. An example of this may be a retailer planning its staffing levels.
Using prescriptive analytics techniques can give a range of likely sales demand with a relative degree of certainty.
Once this is known the retailer can then use the likely sales to calculate the best level to set staffing at to minimise cost, maximise service, and account of known or likely constraints around minimum staffing levels, skills requirements, cover for breaks, holidays or a number of other constraints. Prescriptive Analytics will find the optimum solution
 

dive into
the Business Intelligence (BI) solution:
Our Systems Capabilities & Industry Solutions
We have a broad range of knowledge with most business intelligence software, databases, ETL processes, dashboards. This makes us well placed to advise you on the best fit for your organisation:
Our Core Business Intelligence Systems Capabilities:
Microsoft PowerBI
Qlikview
Tableau
Microsoft Excel advanced features including Power Query, PowerPivot
Business Solutions:
Sales – Dashboards, trend analysis, customer profitability
Marketing – Campaign analysis, Social Media analysis
Operations – Capacity Analysis, KPI Monitoring, Dashboards
HR – Workforce KPIs, Training and Development
Finance – Scorecards, Profit& Loss, Balance Sheet, Cashflow
Industry Focus:
Retail – Stores and E Commerce
Manufacturing – FMCG
Logistics
Banking
Legal
Cognos Trial & Demo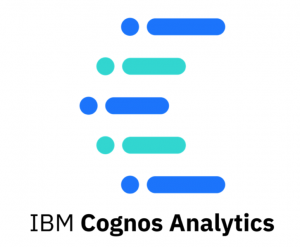 IBM Cognos Analytics 11.1
Want to experience the all new Cognos Analytics 11.1 with quickstart* consultancy all for FREE?
We will assist you with getting the free trial.
Along with giving you guidance on how best to get started.
(* subject to availability, we can offer tailored advice to help you get the most out of your software trial).
If you are interested in excelling in your market, becoming a digital disruptor or simply finding out more please get in touch.
Get in touch