Commerce
An Omni-Channel Approach
A true omni-channel approach is what your customers want, because it's native to their digital habits.  Don't allow your company to follow the same path as some Fortune 500 companies that are no longer in business.
Omni-Channel Commerce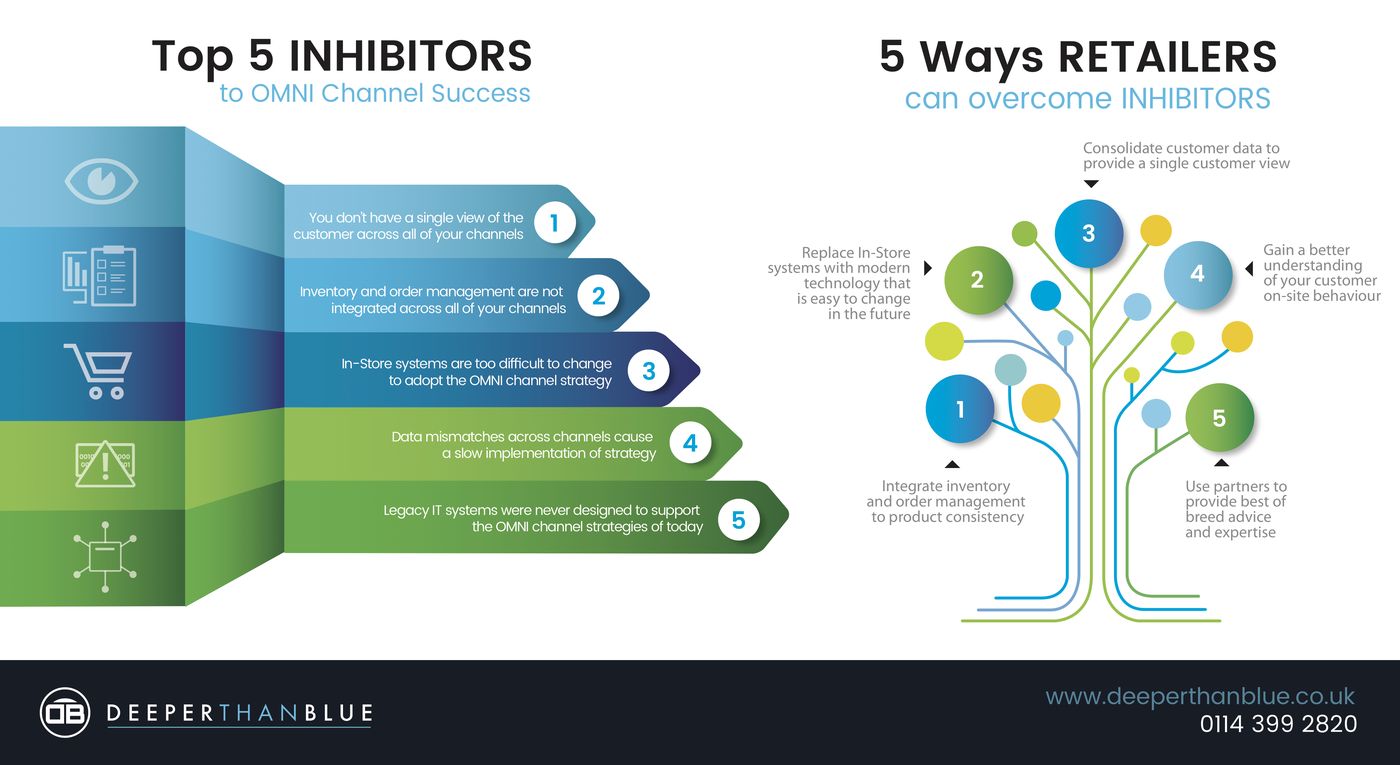 In the ever changing world of commerce, it's hard to keep track of where you need to be selling your products.  Customer buying behaviour has changed dramatically over the past decade and retailers need to enable themselves to 'Sell Everywhere' in order for their customers to choose where they purchase in the way they want to purchase. There are many inhibitors to overcome when enabling this approach, not least knowing where your customers are going to be by understanding where they have been.  We help clients navigate this and ensure that they are opening up the correct channels for them to succeed fast.
Digital Commerce, the importance
Digital eCommerce is big business and the opportunities are significant.  To survive and thrive, businesses need to be agile to adapt fast to ever changing trends, requirements and customer expectations. Digital eCommerce is more than allowing your customers to place an order via a website.  It's about how your business can leverage other elements such as business intelligence and immediate responsiveness. In today's reality, consumers make their purchase decisions online and care less about where their purchase is made.  They will share their unique purchase experience via social media, written blogs or review sites.  They'll expect instant content replies that are personalised to them and for you to provide this type of customer experience is a challenge.  It must be done in an efficient way via your eCommerce solution or you will struggle to keep up with the pace. The key to solving these types of challenges is by selecting an eCommerce platform that suits your budget, type or size of business (for both now/future aspiration) and your audience.  It can be a daunting experience and making a bad choice can cost your business huge sums of money and wasted time.  As well as potential lost custom!
Making the right choice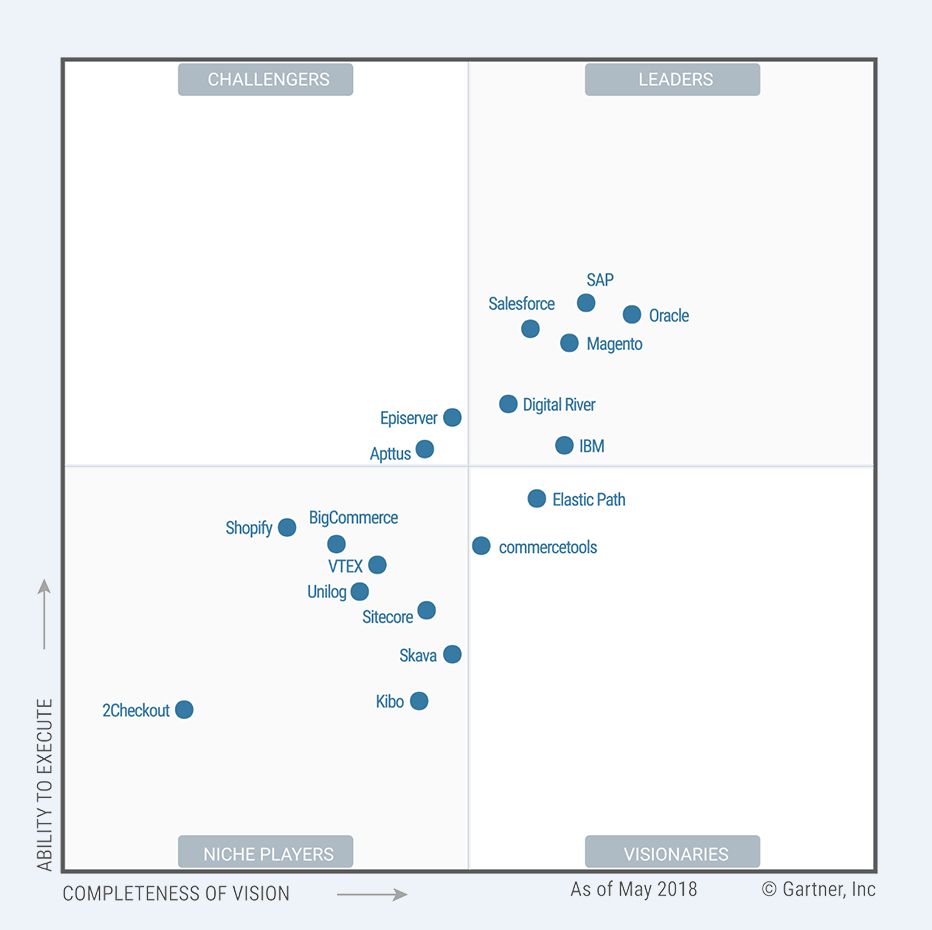 An ever changing myriad of e-commerce platform solution providers that promise riches and success by just implementing their platform is now the norm within the ecommerce industry.  The reality is, that all platform implementations are time consuming and costly in the first instance which is why companies must chose wisely to ensure that business disruption is minimised.
In today's ecommerce world, large investments into architecture to support systems are becoming less and less attractive.  The use of SaaS is increasing by the day and more and more companies are choosing commerce in the cloud in order to keep running costs down and stay agile.
Considerations
There are many elements to consider when choosing the right digital commerce technology for your online store.
Innovative Culture
Platform providers must be able to keep up with the industry pace of change
Ecosystem Community
An extended community of participants will help enhance the platform and be able to help resolve any issues faster
Agility
Digital ecommerce is a journey, not a destination. A rich platform feature roadmap is vital to your success.
System Fit
The platform you choose must be able to fit with existing systems or integrating it will cost huge sums of money
Commercial Fit
The way in which you consume the platform must fit with your business model and be flexible enough to change as you grow
If you are interested in excelling in your market, becoming a digital disruptor or simply finding out more please get in touch.
Get in touch