Transforming ideas into reality
Upcoming Events
Want to keep up with the latest developments and knowledge of technology?
We're hosting and speaking at events and webinars in the near future to educate you by exploring everything from best practice to what the future of the industry will look like. At these events, we will cover subjects such as Omni Channel Commerce, Cloud Integration, AI – Artificial Intelligence/ Machine Learning and how business gains Insights from Analytics.
Business Analytics Forum (#BAForum) Save the Date | 22-03-19
#BAForum 2 | Save The Date
After the success of our first forum, we're very excited to announce we have a date booked for our next forum: Friday 22nd March 2019!
Business Analytics Forum (#BAForum) Summary | 16-11-18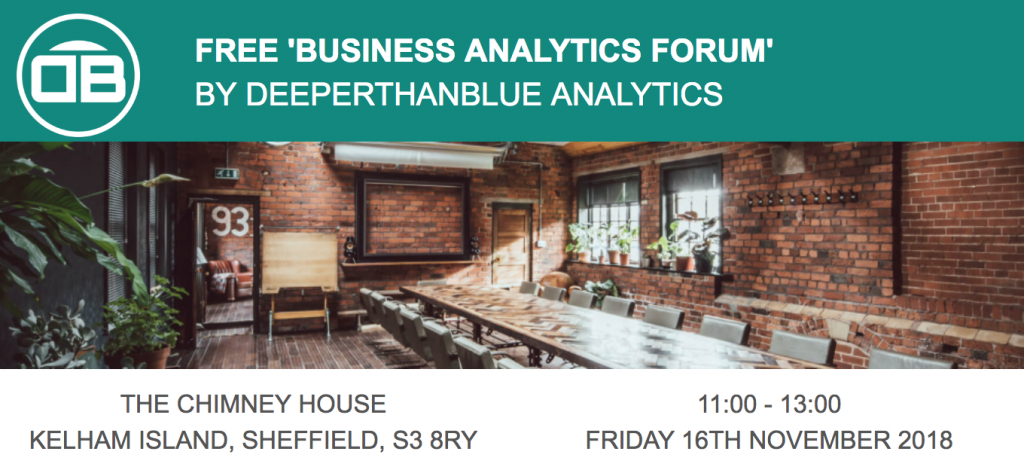 #BAForum 1 | Summary
The Business Analytics Forum (#BAForum) has been created for Analytics professionals to share knowledge and experience while also providing a chance to keep up with Analytics technologies advancements. Its a free to attend event, based in Sheffield.
If you are interested in excelling in your market, becoming a digital disruptor or simply finding out more please get in touch.