Leverage the power of your brand with HCL Commerce
HCL Commerce helps you to deliver a seamless, integrated, personalised and smart shopping experience across all your customer touchpoints. By tapping into the capabilities of HCL Commerce, you can leverage the power of your brand and present its value consistently to your customers.
Why choose HCL Commerce
HCL Commerce is an omni-channel, eCommerce platform that enables both business to consumer (B2C) and business to business (B2B) sales to your customers across all channels, whether online, mobile, social, store and call centre.  
Importantly, it enables you to engage with users in a consistent and personalised way tapping into merchandising tools, precision marketing, search, customer experience management, content management and social commerce.
What are the benefits of HCL Commerce?
HCL Commerce enables you to leverage the power of your brand in the following ways:
Drive sales and revenue through personalised experiences, content, merchandising and promotions
Enhance customer engagement, satisfaction and loyalty by delivering rich and consistent experiences across all your customer touchpoints
Create multiple branded sites and storefronts on a single platform
Maximise performance and minimise downtime with a flexible and extensive foundation
Crucially, you can also empower your team – whether marketers, merchandisers or product managers – with simple and intuitive tools to create, manage and personalise campaigns and promotions quickly and simply
HCL Commerce – Key Benefits
Scalable platform 

Intuitive design 

Highly compatible technology stack 

Ease of integration with existing technology and platforms 

Flexibility while supporting a robust integration framework 

Consistent performance

Minimal impact and downtime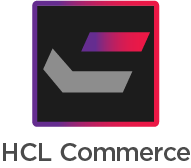 View our Senior Solutions Architect, Matt Dunn's 'Store Front' roadmap takeaway comments from Toronto
Some of our latest work with HCL Commerce
Case Study
Andertons Music – Making their digital channels Rock
Andertons Music Co. is a global music brand with a reach extending well beyond the British Isles. Their online store has become an international destination, but perhaps an even bigger phenomenon is Andertons TV. With over 60% of most UK eCommerce traffic being on mobile, Andertons Music new they had to up the beat with their digital transformation. The original site wasn't optimised for consumer mobile devices and tablets. Working with DeeperThanBlue and their creative agency we designed a new user experience and new branding to engage consumers in the brand, help them find products easily on the small form factor and purchase quickly to ensure no loss in conversion. The solution was built on IBM's WebSphere Commerce on Cloud offering and is run on the IBM Cloud (Softlayer) with DeeperThanBlue providing AMS support.
View all our work
Case Study
Studio Retail
One of the largest online value retailers in the UK. Whilst historically catalogue based, over 68% of customers now shop on the web, mobile and through the call centre channels for their broad range of fashion, home and leisure items, toys and gifts. Serving 1.8m customers annually and, growing at double-digit, driving Findel Group performance. Developed and launched on IBM WebSphere Commerce with DeeperThanBlue in 2016 the team continue to extend the proposition from a backlog and planned development pipeline feeding monthly sprints and releases. This is not your simple everyday eCommerce site. Consumers are offered credit options for payment and therefore the integration and scoring services required to provide an instant credit decision at checkout are key.
View all our work
Case Study
Beauty Pie (Foam & Substance) Building the Pie
Featured in Grazia, The Guardian, The Times, Harpers Bazaar and many more we have helped build a new entrant to the beauty and cosmetics market with the team at Beauty Pie. They're a digital disruptor, one like you read about and hear about in presentations and the TV. In 2016 we developed and launched their initial eCommerce offering into the UK and US marketplace but since then we have been working with Beauty Pie on a continuous development programme. The collaborative team work on two-week sprints and deployments from a continuous pipeline improving the offering and features to their consumers proving that even enterprise eCommerce platforms can be agile. Rigorous testing of the solution is key in order to maintain product quality and confidence with consumers. This solution was delivered on IBM's Commerce on Cloud offering powered by WebSphere Commerce and is supported 24*7 by DeeperThanBlue.
View all our work
At DeeperThanBlue we have years of high profile success delivering both bespoke and large-scale eCommerce solutions to brands with complex and demanding infrastructures. To learn more about our approach and client successes get in touch with us today.
Get in touch