eCommerce Platform & Technology Selection
Transforming Client Experiences
Platform & Technology Selection
You're in good company, we are here to help and bring our vast experience and knowledge of technology to help you select the right one for your business.
Currently there are around 2 billion digital shoppers globally
Digital eCommerce is huge business meaning the opportunities for brands to succeed online are massive.
Consumers can be demanding, but also loyal; the online experience they receive from brands is therefore crucial. Those businesses that are agile and able to adapt to ever-changing trends and evolving customer expectations and demands will succeed.
Choosing the best eCommerce platform is essential as the basis of business success.
The changing eCommerce landscape
Brands need to step up to engage with users in the way that they expect. That means the use of smart personalisation engines to react to customer intent, ensuring products are available from multiple marketplaces, and increasing capabilities to get in front of users online.
Retailers require a solution that scales in line with business growth, that promises access to market-leading tech, anticipates the needs of consumers, simplifies the purchase process and provides a personalised customer experience.
"It's a huge decision."
Selecting the right eCommerce platform for the needs of your business
It can be a minefield. With so many available options, it can be overwhelming. Make the right choice and you can build for future success, take the wrong option and it can be costly in terms of both time and money.
At DeeperThanBlue, we work closely with our eCommerce clients to understand the individual needs of their company and to select a platform and the right technology to ensure they transform their business for the better.
We help you to map out your business priorities and look for essential innovation across the potential choice of platforms, looking specifically at:
AI and Cognitive Capabilities
Predictive analysis
Personalisation
Mobile Compatibility
OMNI-channel functionality
We partner with you from the outset to help you prioritise your criteria for platform and technology selection, considering:
Ability to meet your business goals
Opportunities to scale in line with business objectives
Essential functionality and innovation
Cost of ownership
Ease of implementation
Cross-channel integration
Analytics and consumer insights
Technical support
Education & training
Commercial viability
If you are looking for a new partner to transform your business to digital, our article on 'How to choose the right digital eCommerce partner' might be of assistance. Below you will find some of the technologies that we work with and the different business models that we have implemented. With the current economic climate brands and organisations worldwide are accelerating their (DTC) Direct to Customer and (B2b) Business to Business initiatives. We explore some of these further in our Subscribing to eCommerce findings and the impact that lockdown has had on businesses.
Understanding both eCommerce Business Models:
Customer expectations have risen massively in recent years and we've seen a convergence of customer experience thinking.  The expectation now is that a B2B experience needs to be just as good as a B2C experience or sales will suffer.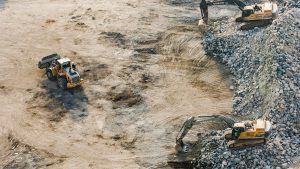 B2B
The customer experience for B2B eCommerce needs to be as good as the experience for B2C, companies now demand the same quality throughout the purchasing journey.
However, there are many additional complexities to consider… Get in touch with us today to speak to our expert team on these.

B2C
B2C is now all about convenience and making it easy to find product and transact.
Driven by desire and motivation as the products are to fulfils the customers emotional needs.
DeeperThanBlue speak on Digital Transformation
Our work:
Find out how our unique process has delivered success for our eCommerce clients.
Our Technology Partners
helping our eCommerce customers grow their businesses in line with their specific needs
At DeeperThanBlue we have years of high profile success delivering both bespoke and large-scale eCommerce solutions to brands with complex and demanding infrastructures. To learn more about our approach and client successes get in touch with us today.
Get in touch