Chart your course to success with Planning Analytics
Plan – Planning & Forecasting
Setting the Direction to Achieve Improved Performance
Planning and forecasting solutions allow your organisation to set strategic direction, with high level plans. Align your lower level operational plans to the top level strategic aims and keep everyone pulling in the same direction. This goal congruence keeps all of your teams working to deliver common goals. By encouraging more collaboration, your previously separate departments move away from hitting just their own targets, to goals that benefit the whole organisation. How many times have you seen Sales targets that focus on volume selling, but don't deliver profitable growth, creating additional workloads and excess costs elsewhere in the business. Integrated business planning allows you to see how your plans affect each of your operational teams.
At DeeperThanBlue we know how to ensure that your planning, budgeting, forecasting can be deployed to get the best out of your teams. We work with you to truly understand how your business creates value. Our experienced team have genuine business expertise and we are proud to hold a Chartered Institute of Management Accountants (CIMA) Practising certificate. Our team keep up to date with not only advances in technology but the latest thinking in best practice, so our clients can benefit from the best of both worlds.
Our Systems Capabilities and Industry Solutions
With strong competencies and management accounting experience we are strongly positioned to deliver effective, joined up planning solutions across different operational processes and in different industries We have considerable experience with IBM Planning Analytics both on cloud or on premise. We are also highly skilled in Microsoft Excel, our skills and knowledge can turn your legacy Excel models into solutions capable of supporting large enterprise.
With IBM Planning Analytics we can improve and support these models without you having to re-invent all of your planning processes, giving you quick wins and peace of mind.
Highlights of delivered solutions:
Sales – Budgets and Targets that deliver profitable growth
Marketing – Promotion plans to deliver measurable returns
Operations – Capacity Utilisation plans, Inventory Planning
HR – Staffing and Headcount plans
Finance – Strategic Financial Plans, Activity Drivers, Variance Analysis
dive into
the Planning & Forecasting solution:
Trial & Demo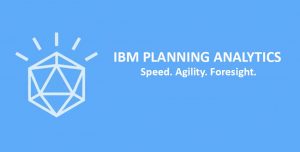 Want to experience the all new Planning Analytics 2.0 with our Accelerated Impact (AI) package* for FREE? Simply fill in this form!
We will assist you with getting the free trial.
Along with giving you guidance on how best to get started.
(* subject to availability, we can offer tailored advice to help you get the most out of your software trial).
Case Study
Sports Direct – Improving Planning and Performance
Sports Direct are the leading sports retailer for apparel, shoes and equipment. We were engaged to provide a top down, collaborative planning solution to help the buying team collaborate and fulfil customer demand, whilst simultaneously managing not over ordering and carrying too much stock. We implemented an IBM Planning Analytics solution in the Cloud, to allow remote teams of buyers to ensure that the correct levels of stock were ordered to meet the approved company budgets, across a very broad range of product classes, from football boots to homewares! As a result, the buying budgets are now aligned across the business, and the teams are working to a common goal. Stock levels are much improved, and trading performance has benefitted from less forced stock clearance, resulting in saving money for the company.
View all our work
If you are interested in excelling in your market, becoming a digital disruptor or simply finding out more please get in touch.
Get in touch