Payment service providers
Choosing the right payment solution is one of the biggest decisions you need to make. Whether you're a pureplay eCommerce retailer, or you provide a combination of instore and online, it's essential to process payments in an effective and cost-effective manner.  
And today's consumers also want options. Factor in the different payment needs of your users and your business. Do you offer the ability to pay in instalments? Buy now pay later? Through a subscription model? Instore? Online? Or both?  
It's key to give your users flexibility, but also to choose a solution that works with the needs of your business, as well as having the ability to scale alongside you. Consider what a streamlined payment process can do for cart abandonment, how a flexible provider can help you grow into new territories, and how the right provider can assist with reporting and forecasting. 
Finding the right technology for your business needs
Between the customer and the merchant are different types of technology that facilitate the transaction. First, let's define both roles.  
The customer: When purchasing something online or instore using a debit or credit card, the customer must be approved to do so from an issuing bank.  
The merchant: To accept credit or debt card payments you need to partner with a merchant bank (an acquirer). They accept payments on your behalf and deposit them into a merchant account.  
Now, let's look at the technology.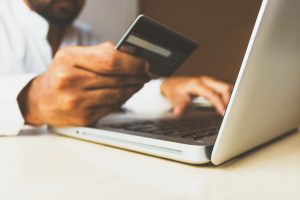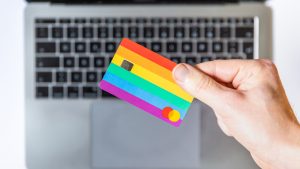 Payment gateways
A payment gateway facilitates online credit and debit card payments – creating a secure connection between your business' website or browser and the credit card processing company. The secure connection is essential to encrypt card payment data for every transaction, verifying its authenticity and ensuring any sensitive information is kept secure.
Payment gateway solutions we work with:

Adyen
Adyen is built using a modern infrastructure that connects to over 200 payment methods and card networks across the globe. It's a leading payment gateway service trusted by the likes of Microsoft and Uber.  Learn more about Adyen.

Braintree
Owned by PayPal and renowned for a seamless checkout process. Braintree has been proven to boost conversions, while offering global reach, and no additional foreign exchange or cross-border fees. Learn more about Braintree  
Payment processors
A payment processor is the company that handles the credit/debit card transactions on your behalf. They move the transaction through the processing network, send you a billing statement and work with your bank. Often merchant banks also work as payment processors to keep things simple.
Do you need both?
If you're accepting credit and debit card payments online, you may need both a payment processor and a payment gateway.  
For point-of-sale instore, you can typically forego the need for a payment gateway – although you will need one when taking virtual payments at point-of-sale. When you do need both, there are services that you can choose to cater to both requirements. For example, PayPal is what's known as a payment aggregator with its own unique payment gateway – Payflow.  
Factors to consider when choosing the right payment solution for your business
Security  
A payment service provider that is proactive about securing data and keeping their security measures continually updated will give you the peace of mind that your customers and their data are safe. 
Fees 
You'll likely come across the following fees: 
Set up fees

 

Transaction fees 

 
Some providers will change you a membership fee, while others will charge based on monthly usage. Work out your budget and expected sales revenue to help determine the best structure from a business perspective.  
Multi-currency transactions 
If your business spans multiple countries and territories, a payment service provider with the infrastructure to support international transactions is essential. Considerations include the ability to process multiple currencies while factoring in currency exchange and its fluctuations.  
User Experience  
To convert customers to buyers and repeat users, your shopping experience needs to be convenient and frictionless. When purchasing on your website or through your mobile application, keeping payment processing onsite is key for brand retention. 
Get in touch
At DeeperThanBlue we can work alongside you to assess your business requirements and define the best payment solution for your needs. 
Get in touch with us today to discuss your requirements.
Get in touch