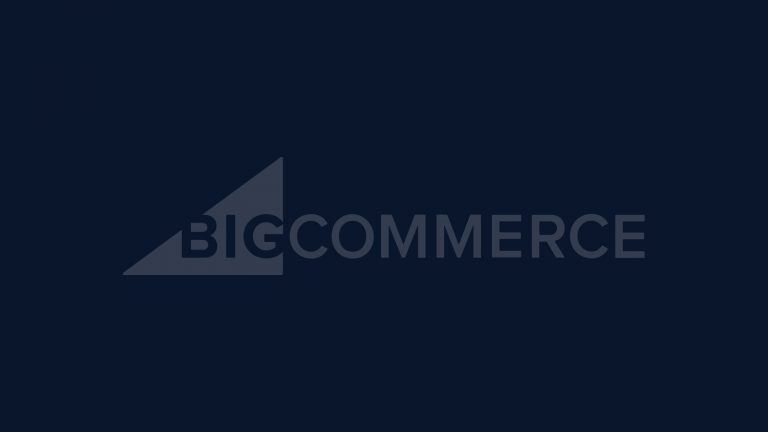 DeeperThanBlue helps fast-growing businesses scale and sell more online with BigCommerce
SHEFFIELD – DeeperThanBlue today announced a partnership with BigCommerce to help retailers grow faster and lower their total cost of platform ownership using an eCommerce SaaS cloud delivery model and supporting the latest approaches of headless commerce, prebuilt 3rd-party plugins and technologies of API first.
"As part of the BigCommerce Partner Program, DeeperThanBlue are now be able to offer clients custom commerce solutions powered by BigCommerce, the leading eCommerce platform for fast-growing and mid-market brands. We have already delivered a number of new sites, for clients during quarter one of this year with BigCommerce, such as for a leading Sheffield hairdressing salon – TeamFourteen, Nostalgia Pens which specialises in high end pens for collectors, Maison Cosmetics supplying fragrances and with new sites launching this month such as Car and Van Mats UK, " said Chris Booker, Sales & Marketing Director, at DeeperThanBlue
"Merchants come to BigCommerce for more than just our scalable SaaS platform; they also trust that we can provide access to all the tools and services needed to effectively scale and maintain a successful business – and that includes connecting them with industry-leading agencies like DeeperThanBlue," said Mark Adams, general manager of BigCommerce Europe. "The DeeperThanBlue team are experts in supporting digital brand transformation. I'm excited to welcome such an expert in digital brand transformations to our partner program, and look forward to seeing the unique site experiences they bring to our merchants."
DeeperThanBlue will bring a new level of integration, service and support for its clients selling with BigCommerce. Companies of all sizes work with BigCommerce to launch, promote, manage and scale successful online businesses through its platform. By selecting a flexible, cost-effective SaaS model, retailers are able to focus on managing their business, not the technology behind it.
For more information about how DeeperThanBlue can add value to your BigCommerce store, click here.
About DeeperThanBlue
Digital solution specialists, delivering digital solutions across multiple sectors. Having vast experience in Commerce, Business Process Management, Connectivity and Integration, as well as Big Data and Analytics.
Helping clients with digital strategy, next generation solution design, implementation and development. Also able to extend the value of previous technology investments whilst lowering the total cost of ownership by leveraging cloud and managed services.
Clients have been supported in the following sectors; Retail, Manufacturing, Wholesale & Distribution, Finance & Banking, Insurance, Hospitality & Sporting Venues, Healthcare & Pharmaceutical, Logistics & Transportation.
About BigCommerce
BigCommerce is the world's most versatile SaaS ecommerce platform for established and rapidly-growing businesses. Combining enterprise functionality, an open architecture and app ecosystem, and market-leading performance, BigCommerce enables businesses to grow online sales with 80% less cost, time and complexity than on-premise software. BigCommerce powers B2B and B2C ecommerce for more than 60,000 stores, 2,000+ mid-market businesses, 30 Fortune 1000 companies and industry-leading brands, including Assurant, Ben & Jerry's, Paul Mitchell, Skullcandy, Sony and Toyota. For more information, visit www.bigcommerce.com.
BigCommerce® is a registered trademark of BigCommerce Pty. Ltd. Third-party trademarks and service marks are the property of their respective owners.
Related Articles
These might interest you