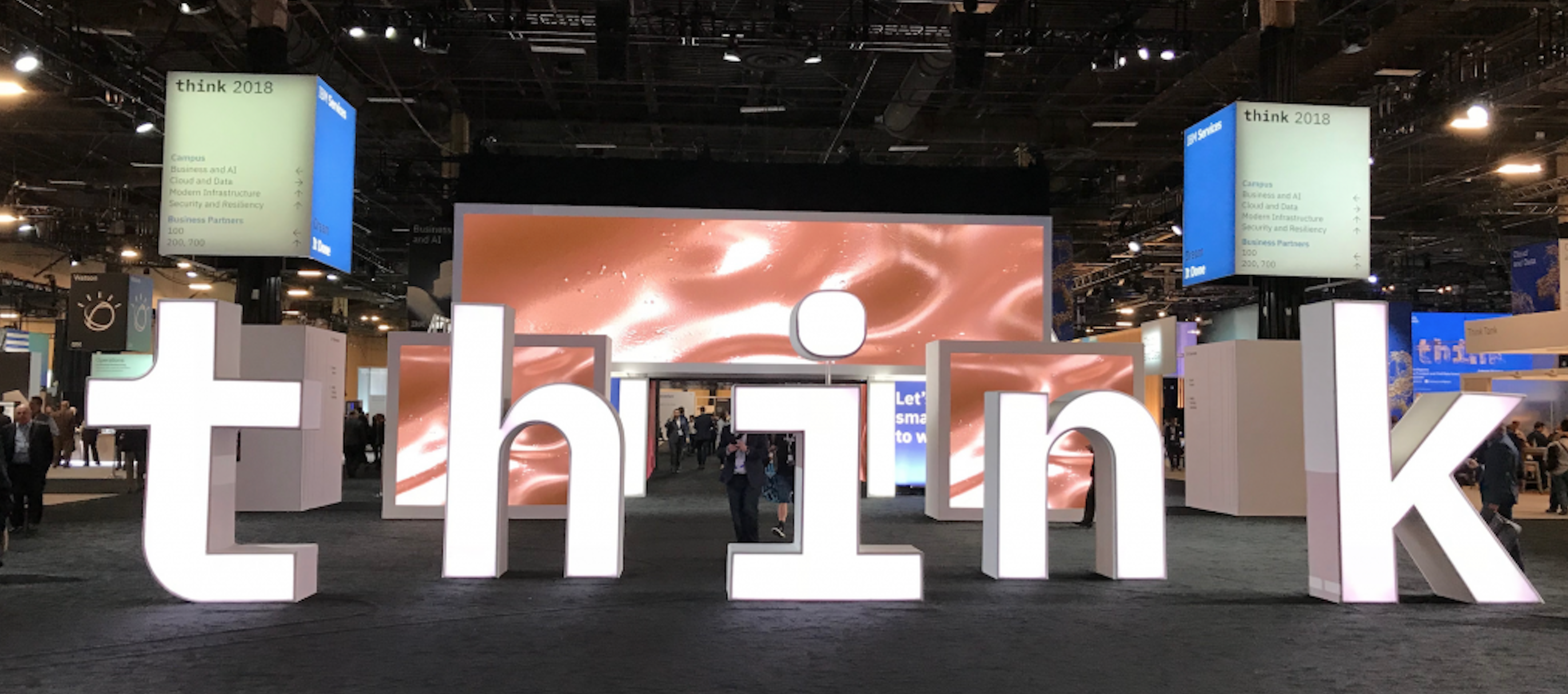 We attended IBM Think 2018 held in Las Vegas. There was much to take away this year. In the video below, DeeperThanBlue Sales & Marketing Director Chris Booker discusses topics from the event and shares what we've learned and what we can draw on to help our own clients. 
TL;DR
"How do you think IBM Think 2018 will help customers and yourself in your role?"
"DeeperThanBlue will be able to help clients with what we've learnt at IBM Think 2018 in numerous ways:
1: help them move faster and be more agile
2: create new experiences for their customers, making their experience more engaging and more real
3: take better advantage of the data clients are creating themselves/being provided
"An example of these points; Tour De France used Dimention Data, the technical provider of solutions, to collect data from devices attached to the cyclists bikes. This data is then streamed up into the cloud, analysed and used to provide insight into the performance of the cyclists and teams work.
"This is a great example of 'Internet of Things (IoT)' at work in a real life experience which is used to engage fans and make it exciting. It shows no matter where they are on the stage or the complexity of the event (literally been out in the wild!) how sensory events and IoT technology can turn data into insights and help cyclists performance and keep it engaging for fans."
"How do you rate IBM Think 2018?"
"A fantastic event with some great experiences. The main takeaway was the realisation of the number of clients which are doing IoT for real vs it being something which is in the future."
The overall message: Don't fall behind the curve, become a challenger in your market.
Related Articles
These might interest you
If you are interested in excelling in your market, becoming a digital disruptor or simply finding out more please get in touch.