Mobile Design & Development
Transforming ideas into reality
Mobile Application Design & Development
Mobile only or Mobile first your call?
As we all know, Mobile has made a huge impact to the way we live our lives. This isn't just with consumers, these same devices are flooding into the workplace and being used with business applications too. From apps, responsive design to the latest frameworks supporting Progressive Web Applications (PWA). At DeeperThanBlue our Mobile-Experience practice has designed and built solutions for consumers, field workers, and knowledge workers which have been used in industries such as Retail, Manufacturing, Wholesale, Distribution, Logistics, as well as Sports & Leisure. Whilst not as pretty as the consumer devices we build solutions for clients on rugged devices that endure and perform in some of the most demanding environments as well as the typical doorstep delivery. We focus on optimising the user experiences and customer engagement. Our solution implementations have increased order value and units sold, removed cost and reduced time on task through redefined business processes, as well as improving asset utilisation.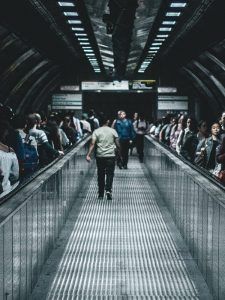 Our range of Mobile Services:
ARCHITECTURE & APPLICATION DESIGN
Architecture and UX Design best-practice coupled with an organisation's specific mobile requirements
DEVELOPMENT AND TESTING
Consultancy, development and implementation services to assist organisations with mobile application programmes
INSTALLATION & CONFIGURATION
Best practice approach for the installation and configuration of mobile environments on device and on host servers
UPGRADES & MIGRATIONS
Ensuring your mobile investment is maintained and future proofed with the latest software releases and fix packs
HEALTHCHECKS & PERFORMANCE (APM)
Ensuring that an organisation's mobile environments are performing to services levels and that they are performant
Mobile Retail Solutions from DeeperThanBlue
Some of our latest work:
Case Study
Symphony Group – Improving Order to Cash
Symphony Group is the UK's largest privately owned manufacturer of fitted kitchen, fitted bedroom and fitted bathroom furniture. We undertook a bespoke mobile application development to improve consignment visibility from production line through to customer delivery. This includes picking and packing in the warehouse. The solution provides proof of delivery and improves invoicing accuracy and cash flow.
View all our work
Case Study
Andertons – Rocking on mobile
Andertons Music Co. is a global music brand with a reach extending well beyond the British Isles. Their online store has become an international destination, but perhaps an even bigger phenomenon is Andertons TV. With over 60% of most UK e-commerce traffic being on mobile, Andertons Music new they had to up the beat with their digital transformation. The original site wasn't optimised for consumer mobile devices. Working with DeeperThanBlue and their creative agency we designed a new user experience and new branding to engage consumers in the brand, help them find products easily on the small form factor and purchase quickly to ensure no loss in conversion.
View all our work
Case Study
Greencore implements production line performance monitoring application
Greencore the specialist chilled food and ready meals manufacturer for the major retailers and supermarkets has implemented a production line performance monitoring application. This has been developed with the latest web and cloud technologies, and reports on manufacturing line efficiency, providing live visibility to the Greencore management of any production issues. The application is visible to staff on the production line on large LCD screens, as well as providing the management team further detail via a tablet view
View all our work
You may also wish to consider these services and solutions:
If you are interested in excelling in your market, becoming a digital disruptor or simply finding out more please get in touch.
Get in touch