Magnolia is a headless content management solution (CMS), that provides the opportunity to create data-driven omnichannel experiences for your users.
What is Magnolia?
How are you managing, publishing, optimising and sharing your content? Magnolia is an essential
tool to engage with your users and provide them with the customer experience they crave, across all
your channels.
Magnolia is a headless content management solution (CMS), that provides the opportunity to create
data-driven omnichannel experiences for your users.

Why Magnolia?
Magnolia truly is best-in-class for marketers, promising a slick modern UI, streamlined workflows across the CMS and all connected systems, as well as out-of-the-box tools to create, plan and optimise experiences.
And when it comes to tagging, search and personalisation, the essential automation powered by AI makes this faster, scalable and more effective.
As Magnolia is built on a highly-flexible architecture and promises open standards and a rich set of integration points, you have full flexibility to deliver experiences with a headless approach, fully server-rendered or any combination.
Magnolia: Headless CMS
Magnolia has been headless since day one – now headless can work for your business.
What are theMagnolia headless CMS benefits?
Delivery endpoint API

The out-of-the-box delivery endpoints from Magnolia ensure you can get the content you need, straightaway. You now have the capability to configure and tune endpoints to deliver exactly the content you require.

Every API you need

The Nodes REST API enables you to modify and upload content to the CMS, while Commands REST API will trigger any activity in Magnolia. There is even a Java development interface that allows you to create completely custom endpoints.
Content types

Magnolia's Content Types feature means you can provide authorising tools for your authors quickly and automatically giving you full control to customise the UI to meet each of their needs.

Visual SPA editing

No longer will your authors simply be creating raw content, they can now also build the layout of your digital experiences through the visual builders and edit Single Page Applications (SPA) built with React, Angular, or Vue.

Flexible content authoring

Magnolia provides three unique authoring tools to cater to your specific content requirements, ensuring that authors can work with hierarchical content. This is a key benefit over many headless content management systems.
What are the key features of Magnolia?
Magnolia's CMS promises powerful creation and management capabilities. You can also deliver
personalised cross-channel experiences quickly and easy.
Key features of Magnolia include
Omnichannel Content Hub
Personalisation & Optimisation
Campaign Management
Portals Intranets
Digital Asset Management
Single-page Apps Editing
Easy & Powerful Development
DX Architecture
Headless CMS
Light Development
Cloud CMS
Personalisation with Magnolia
The personalisation features within Magnolia enable you to deliver effective and scalable personalised content. The intuitive UI provided to authors ensures they can instantly preview which content is delivered to distinct segments. Specifically, you will benefit from the following:
Unified customer data for a 360° view of your users.
Flexible personalisation to create individual experiences based on user profile and intent.
A/B Testing & optimisation to enhance performance.
Marketing tags to track performance.
Embedded analytics to flexibly display data and see metrics in context.
Powerful SEO modules and integration.
SEO optimisation in one workflow.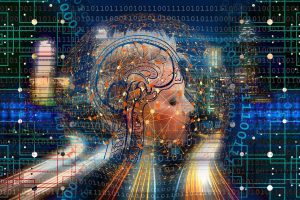 The benefits of the Magnolia cloud CMS
Magnolia cloud CMS

Platform as a service
Including development, testing and delivery workflows, as well as integration, UAT and live environments out-of-the-box.

Continuous delivery
Accelerate the release of new features using built-in CI/CD, as well as streamlining deployment and testing with key tools such as live-content testing.

Powerful features
For both content management and the creation of rich personalised and
optimised customer experiences.

Easy upgrades
Simple push-button upgrades and cutting-edge features from the newest
Magnolia releases.

Reliability
Real-time monitoring, manual and automated backup of the live environment and
one-click restore.
Get in touch with us today to discuss your requirements.
Get in touch