BigCommerce Solution Provider
Build your online store with the UK's best ecommerce platform


BigCommerce is a leading commerce platform for fast growing and mid-market brands.  It powers some of the worlds most successful brands such as Toyota, Schwinn, Camelbak and Gibson.  It's fast time to market and demonstrable ROI makes it an ideal platform for any brand wishing to grow their online commerce business fast.
Latest BigCommerce updates
Why BigCommerce and Why DeeperThanBlue?
It boasts an impressive 50% saving on setup time compared to equivalent on-premise platforms, as well as the running costs being 25% compared to platforms such as Magento.  When it comes to accelerating sales, BigCommerce has leading tools to help.  In fact, BigCommerce customers typically grow 2x faster than the industry average with 1 client even increasing their mobile conversion from 1% to 10% after they re-platformed from a competitor. BigCommerce has all of the usual features and functions you'd expect and require as a retailer, but the real value addresses some of the main reasons that companies decide to re-platform from an existing solution.
Superior Performance
BigCommerce storefronts are always open for business thanks to one of the best uptimes in the industry including 100% during the past 3 Cyber Weeks, maintaining a 145 ms response time to ensure a conversion rate higher than any other ecommerce solution in the market.
Secure & Stable
BigCommerce delivers secure website hosting with unmatched performance through multiple layers.  Customers benefit from managed PCI compliance and DDOS protection as standard.
Scalable
A SaaS platform built for hyper-growth from small business to mid-market to large enterprise without the need to manage costly and cumbersome on-premise technology.  The platform can grow with your business at a rate that supports your business models.
View our Comparison pages:
View our BigCommerce Podcasts! 
We're here with our trusted partner, Mark Howes from BigCommerce where we (the DeeperThanBlue team) discuss the following topics:
Scalable (read our blog on Scalability here)
B2B
SaaS v PaaS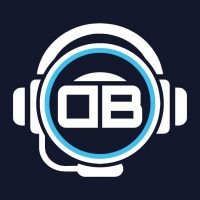 Some of our latest work with BigCommerce:
Case Study
TEAM FOURTEEN – DON'T DO NORMAL HAIR
Team Fourteen one of Sheffield's leading Hair Salons, the brainchild of two bothers, recognised the need to go digital. More of their customers were turning to digital channels such as Facebook and Instagram for inspiration on new hairstyles and products.
Few salons offered their products and services 24*7, from making an appointment booking to offering their customers' favourite hair care products to be shipped to home or available for collection from the salon.
Adam and Alan started to look for a suitable solution that would offer simplicity in managing and trading the e-commerce platform whilst projecting a professional salon brand image for Team Fourteen. They weren't interested in running their own software or servers. They knew they wanted a SaaS ecommerce platform which performed fast to ensure a great customer experience. They reviewed a few ecommerce platforms, Shopify and Adobe Magento but quickly discounted them due to time and cost to implement, site performance speed, functional capability and overall operational costs.
They selected DeeperThanBlue as their BigCommerce Agency partner. The new digital proposition was designed, built and live within 8 weeks. The Team Fourteen site launched with a full haircare range to order online, appointment booking facility with your favourite stylist and salon showcase to provide inspiration.
View all our work
Case Study
Car & Van Mats – Luxury mats without the cost
Car & Van Mats had aspirations to grow their business beyond an eBay store. Despite offering a wide range of mats for Cars, Vans, Motorhomes, Caravans, and Trucks in different qualities they found that customers on eBay were predominantly value shoppers.  Whilst marketplaces do offer a guarantee of potential customers looking for your products Car & Van Mats felt they could increase customer choice with their own eCommerce store.
They set up a site on WordPress with Woo Commerce but the site proved to be slow, cumbersome and most customers abandoned at the checkout getting frustrated with the site's speed.
Car and Van Mats team evaluated some of the leading mid-market eCommerce solutions including Adobe Magento and BigCommerce. Top of mind was site speed and performance, the ability to manage a large catalogue of products, offer a range of shipping services, support different payment options, integrate into marketplaces and provide best in class SEO capabilities.
The team selected BigCommerce and Elite Agency DeeperThanBlue as their implementation partner. Within 12 weeks the site was migrated from WordPress and Woo Commerce on to the BigCommerce SaaS platform.
View all our work
Case Study
Nostalgia Pens – A Pen Collectors Heaven
with roots and a history going back nearly 100 years with its high street store presence, F.G. Thomas providing fountain pens, ball-point pens and originally starting out as stationers.
Its owner had recognised that the writing was on the wall for solely being an off-line business. With a world-wide audience of pen collectors online, the company needed to establish a digital presence and so Nostalgia Pens was born.
Whilst channels and marketplaces such as Amazon and eBay offer access to consumers their fees can quickly become hefty. Nostalgia Pens turned to DeeperThanBlue for advice. DeeperThanBlue quickly provided some concept designs and within 6 weeks had a store built and implemented on the BigCommerce SaaS platform. The site accepts Paypal payments and offers a number of promotional offers to new and repeat customers.
View all our work
View
DeeperThanBlue and eCommerce
Key Benefits
Customisable Framework
Build extraordinary shopping experiences that engage shoppers and drive more sales
Superior SEO
Drive more traffic with built-in marketing and SEO. Rank higher on Google, Yahoo! and Bing
Sell Everywhere
Sell directly to billions of social media users
Abandoned Cart Saver
Recover lost sales by sending emails to customers who leave without purchasing
Optimised Checkout
Fast and simple shopping cart incorporates every checkout best practice to increase conversion
Integrated Analytics
Measure and improve online business with enterprise-grade analytics
Strategic Value
A recent Gartner study suggested that the 3 key factors to digital success are;
Continuous Integration (CI)
Smaller, more frequent releases that contribute less individually but together over time, create more long term value
Continuous Innovation
A roadmap of future product development is key to ensure that new features / benefits are available when required
Scale-Flexible
Always being available when your customer wants to visit is key, especially during peak periods each and every year
Strength in numbers
BigCommerce provide what merchants require to sell more and scale faster…
Optimal store design
Higher conversion rates
Market-leading features
World-class hosting, site speed, and security
Great value
… and the rewards have been impressive for delivering on the promise.
$8B in sales powered through BigCommerce
More than 40% YoY growth
Tens of thousands (80,000+) live stores/ paying merchants
More than 1,000 mid-market merchants
350+ employees across 2 continents and 4 offices
$125MM raised from top-tier investors including General Catalyst, Revolution, and Softbank
Active stores in 126 countries. Top 5: US, Australia, UK, Canada & New Zealand
Running on Magento 1, Salesforce Commerce (Demandware) or an in-house built ecommerce platform?
If you are facing an upgrade due to the imminent end of life with Magento 1 (end of June 2020), experiencing high transaction/ share of revenue costs with Demandware or finding an in-house built platform is proving slow and expensive to develop, BigCommerce has helped a number of clients in these same situations. It's fast, affordable and constantly innovating.
Read our Magento 1 End of Life Survival Guide blog or see our Magento v BigCommerce comparison.
We have also produced a Shopify v BigCommerce comparison for your convenience if you are considering Shopify and Shopify Plus.
Magento vs Shopify vs BigCommerce: Which eCommerce Platform is Right for You?
Whether your business is small and looking to grow fast or a huge enterprise brand exploring new options, choosing the right eCommerce platform for your eCommerce store is not a decision to be taken lightly.
If you are interested in excelling in your market, becoming a digital disruptor or simply finding out more please get in touch.
Get in touch