TRANSFORMING IDEAS INTO REALITY
Andertons Music – Upping the beat
Growth, Success and Awards
Officially the number one Music Store in the World and Andertons TV, a YouTube channel with over 460,000 YouTube subscribers and over 100 million views; Andertons has become a behemoth of digital in the musical instrument business. Andertons has been recognised with 'The Dealer of the Year and Best Online Engagement' by NAMM National Association of Music Merchants in 2018.
The Andertons Story
Andertons Music Co. is a family-run musical instrument retailer. With over 50 years of experience serving the music community in the UK and now overseas, they have become renowned for their high-quality service and stellar reputation in the industry.
Growth and Online
Their online store has become an international destination, but perhaps an even bigger phenomenon is Andertons TV – the hugely popular YouTube channel. Garnering millions of views and thousands of subscribers in the process, their videos aim to inspire, inform and entertain.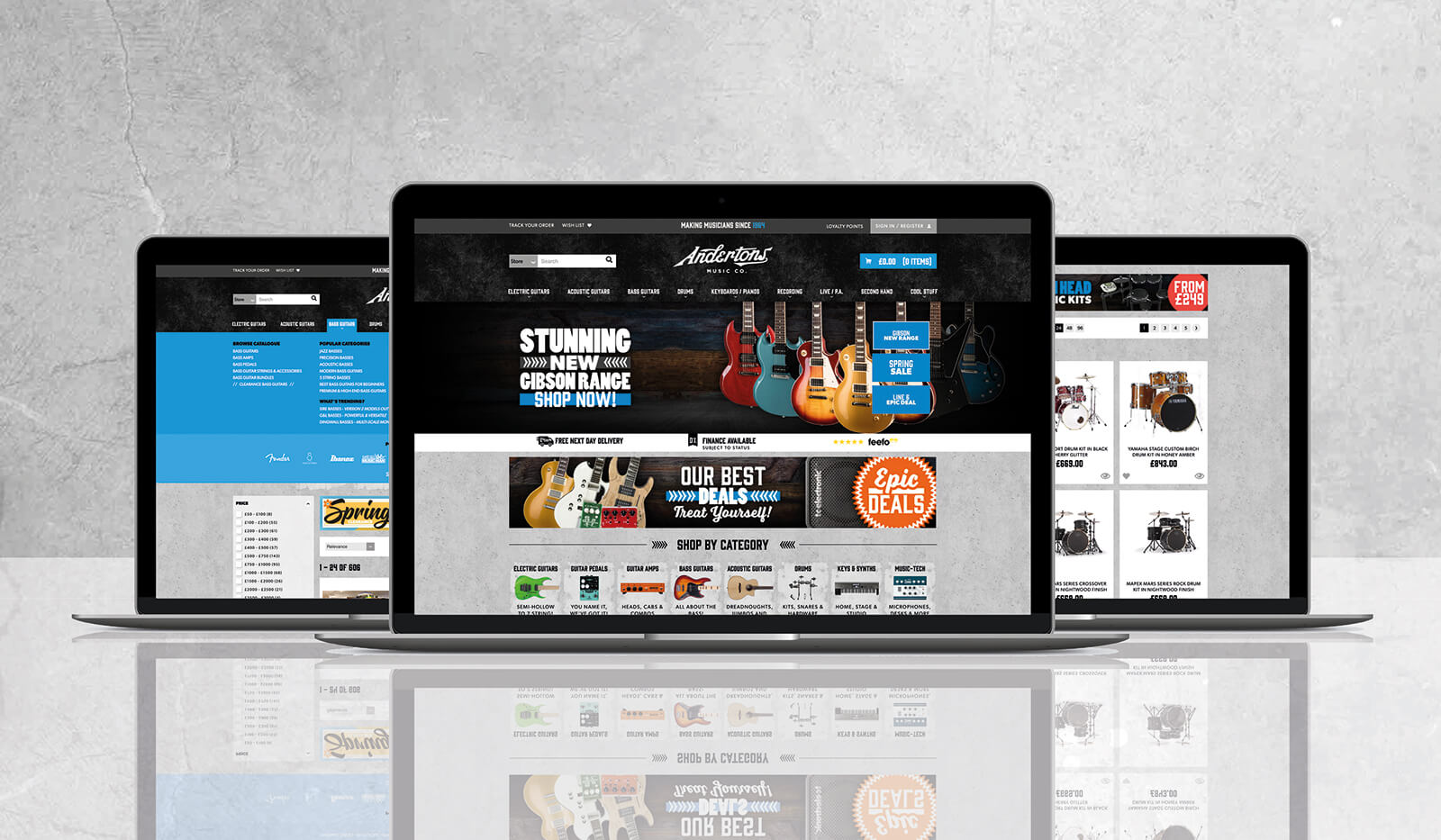 What was the objective?
To deploy a new user experience on a market leading platform that is scalable to meet Andertons Music aspirations for growth.
Provide Andertons Music with the business tools and capabilities to manage content and customer experience that would help them leapfrog their competitors.
What was the challenge?
Previous to IBM WebSphere Commerce, Andertons were running on a largely-proprietary e-commerce platform which was becoming increasingly risky to retain and impossible to develop robustly in an agile manner.
The old website had a lot of issues with look, feel and usability that needed to be addressed, A new brand design was developed in collaboration with their design agency along with a new customer experience to be delivered on the IBM Websphere Commerce on Cloud platform.
What was the outcome?
The IBM project was the most visible piece of a major business transformation which also encompassed cultural changes and process overhaul to ensure our website meets the exceptional standards that customers expect from our brand.
AWARDS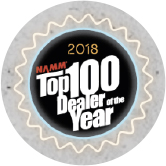 2018: NAMM – World's Best Music Store
Winners of the Dealer of the Year Award as recognised by the world's largest M.I. trade body.
2018: Internet Retailing – Top 150 Retailer
For being one of the top 150 UK e-commerce retailers.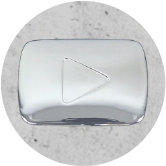 2018: Feefo – Gold Trusted Service Award
For being in the top 5% of retailers for customer service rating amongst the independent review service's customers.
2017: National Association of Music Merchants – Best Online Engagement
For being the online retailer most engaged with the online musician community.