Your new BigCommerce partners
As a BigCommerce agency partner, we help our merchant customers tackle a variety of challenges. Whether you want to fully re-platform onto Big Commerce, re-theme, or improve and enhance UX and conversion, our expert team is on hand to you realise your goals. Our BigCommerce developers can seamlessly integrate your back office system to streamline your business processes and connect with third-party applications. You'll also get access to our service desk 24/7.
Take your business into the big leagues with the UK's best eCommerce platform and DeeperThanBlue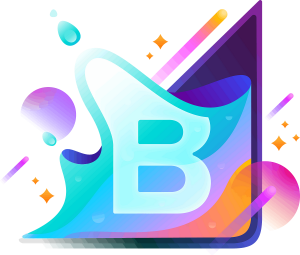 Let us accelerate your time to market and enhance your business with BigCommerce.
BigCommerce is the UK's leading eCommerce platform, offering extreme scalability for online stores. With more built-in sales tools than any of its competitors, combined with advanced SEO and multi-channel integration, it's essential for large and fast-growing businesses with an eye on breaking into the big leagues.
As specialist BigCommerce partners, DeeperThanBlue can help your business realise the benefits of BigCommerce today.
Why choose DeeperThanBlue as your trusted BigCommerce Agency Partner?
At DeeperThanBlue we've worked with BigCommerce as a technology for over 5 years since it launched in Europe. As a specialist BigCommerce agency, we deliver high-profile brand success in both bespoke and large-scale eCommerce solutions. Our consultancy and BigCommerce development services cover user experience design, application development and integration, licence management and after-care support.
As a big commerce agency partner, we help merchants tackle various challenges ranging from full re-platforming onto BigCommerce, re-theming, improving/enhancing UX and conversion, integrations into your back office systems (to streamline business processes) and third-party applications.
What are the benefits of BigCommerce?
Superior Performance
BigCommerce storefronts are always open for business thanks to one of the best uptimes in the industry – including 100% during the past 3 Cyber Weeks, maintaining a 145 ms response time to ensure a conversion rate higher than any other eCommerce solution in the market. 
Secure & Stable
BigCommerce delivers secure website hosting with unmatched performance through multiple layers. Customers benefit from managed PCI compliance and DDOS protection as standard.
Scalable
A SaaS platform built for hyper-growth for larger enterprises without the need to manage costly and cumbersome on-premise technology. The platform can grow with your business at a rate that supports your business models.
Make your best decision yet. Chat to us about BigCommerce development for your business.
Key features of BigCommerce
1
Customisable Framework
Build extraordinary shopping experiences that engage shoppers and drive more sales
2
Superior SEO
Drive more traffic with built-in marketing and customisable SEO
3
Faceted Search
Faceted search built off of Elasticsearch, including custom field support for refined searching
4
Social Commerce
Sell directly to billions of social media users
5
Marketplaces
Sell where your customers are shopping by integrating with top marketplaces such as eBay, Amazon and Google Shopping
6
Abandoned Cart Saver
Recover lost sales by sending emails to customers who leave without purchasing
7
Optimised Checkout
Fast and simple shopping cart incorporates every checkout best practice to increase conversion
8
Integrated Analytics
Measure and improve online business with enterprise-grade analytics
9
Brick and mortar
Keep in-store sales automatically updated with native POS systems, including Teamwork Commerce and more
10
Multi-storefront
Create and manage multiple, unique storefronts within your BigCommerce dashboard
To learn more about our BigCommerce consultancy approach, get in touch and book a Big Commerce demo today.
Request a demo now
Strategic Value
Gartner believe that the 3 key factors to digital success are:
Continuous Integration (CI)
Smaller, more frequent releases that contribute less individually but together over time, create more long term value 
Continuous Innovation
A roadmap of future product development is key to ensure that new features / benefits are available when required 
Scale-Flexible
Always being available when your customer wants to visit is key, especially during peak periods each and every year 
View our Comparison pages:
Your BigCommerce B2B Specialised Agency
With the rapid rise in demand for B2B e-commerce, there's a surge in the need for system integrators and agency services. This is primarily fueled by the increasing expectations of manufacturers and distributors who are striving to create immersive online buying experiences.
In response to this growing trend, BigCommerce has introduced its B2B Specialisation program. This initiative empowers e-commerce agencies to showcase their outstanding B2B expertise and a proven track record of successful ventures.
We're thrilled to announce that DeeperThanBlue has achieved recognition as a BigCommerce B2B Specialised agency
Read more about this specification in our blog here
Learn More
Our work with Big Commerce
To learn more about our approach and client successes, get in touch with us today.
Get in touch