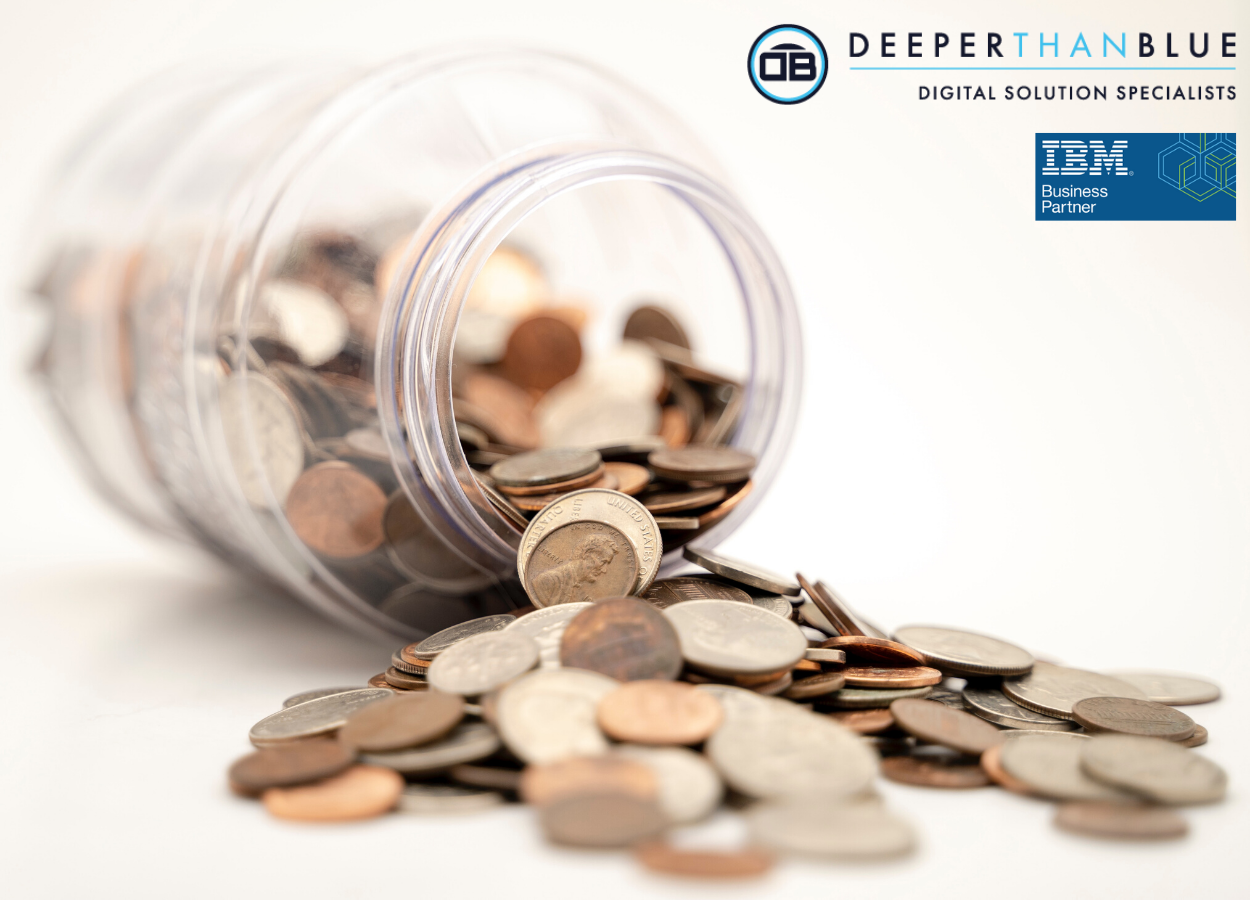 New Year, new start. As we kick off 2020, with technology advancing more quickly than many businesses can keep up with, it's a good time to get ahead and start thinking how you will fund your IT projects this year. Maybe you've an IT wish-list that Father Christmas just couldn't fulfil: IBM Global Financing can make the implementation of these new IT solutions a reality.
Keeping up with the pace
New technology is continually being developed, and at a faster and faster pace; companies need to be adaptive, not only to grow, but simply to keep up with competitors.
How can your business stay competitive in a rapidly changing world without using huge chunks of your capital to pay for IT solutions?
IBM Global Financing, the leasing and lending arm of IBM, can help.
With more than three decades of financing IT solutions for clients in over 60 countries and spanning more than 20 industries, IBM Global Financing is the largest captive IT financier.
No budget? No problem! 
IBM Global Financing could be the answer your business is looking for when it comes to deploying key IT solutions.
Decisions about IT purchasing matter now more than ever, as new technologies such as AI, Analytics, eCommerce, Data & Systems Integration and the Cloud become essential to meeting core business needs.
Increase your buying power
Cash is a limited asset and what is used to pay for essential updates in technology will, of course, no longer be available for other high-priority projects. Businesses can avoid a dip in the balance sheet by using IBM Global Financing to finance the IT products and services they need to keep up with client demand. This allows businesses to optimise working capital and reduce capital expenditure (capex), manage credit risk, capture more sales opportunities and expand distribution channels, thus staying ahead in the market.
Whether you're looking to upgrade your on-premise hardware or software, or move up to the cloud, the investment you're asking your business to make needs to be justified. IBM Global financing can help you evaluate your entire IT portfolio, not just the project you are working on today, so you get maximum value and maximum return on investment.
Hardware servers take up space and need to be looked after, kept cool, serviced and maintained, quickly becoming obsolete in these times of fast-advancing technology. Space, servicing and maintenance cost money on top of the base cost of IT occupying up to 70% of budgets. Many businesses are making the decision to move to cloud-based computing, purchasing software infrastructure and platforms as a service, saving money in the long run and moving towards an Opex model.
IBM Global Financing can offer your business customised solutions to help you affordably accelerate deployment of IBM Cloud™ and focus on the essentials of capturing new business opportunities.
If you're operating a hybrid cloud, a key element is a secure, reliable on-prem IT infrastructure which is controlled by your firm. IBM systems storage and networking can be acquired using Fair Market Value leases at low interest rates.
IT lease options can provide IBM server and storage solutions to companies who are either unable or reluctant to make that upfront purchase, thus freeing up capital and preserving credit lines.
Finance options from IBM Global Financing
A Fair Market Value Lease
A predictable, low risk approach to building your IT infrastructure with minimal impact on capital budgets and helps prevent technology obsolescence.
Features a fixed rate for the use of equipment over the lease term.
Add additional capacity or features during the middle of the lease, often with little or no change in monthly payments.
At the end of the lease term you can renew or extend the lease, or return the equipment.
A Full Payout Lease
Provides a payment plan for the entire cost of the IT equipment over a fixed time period.
Special offers with competitive interest rates.
Loans
Maximise your purchasing power at competitive rates; keep financially healthy.
Financing is available for hardware, software and services from IBM.
Upfront costs are reduced, helping businesses to conserve cash.
Payments can be matched to deployment milestones.
Grow your business
IBM Global Financing can help your business access the latest technology with affordable and flexible payment plans to help your business grow.
IT lease options are available for IBM servers and storage solutions. Non-IBM content, which is part of an overall IBM end user client solution, may also be eligible for finance through IBM Global Financing. Together with loans for software and services, IBM Global Financing can offer you a one-stop shop for a convenient IT financing solution at affordable and competitive rates.
Next step
If you're considering IBM Global Financing as an option for any of your IT solutions, please give me a call or email [email protected] and I'd be happy to chat through your requirements and answer any questions you may have.
Related Articles
These might interest you
If you are interested in excelling in your market, becoming a digital disruptor or simply finding out more please get in touch.