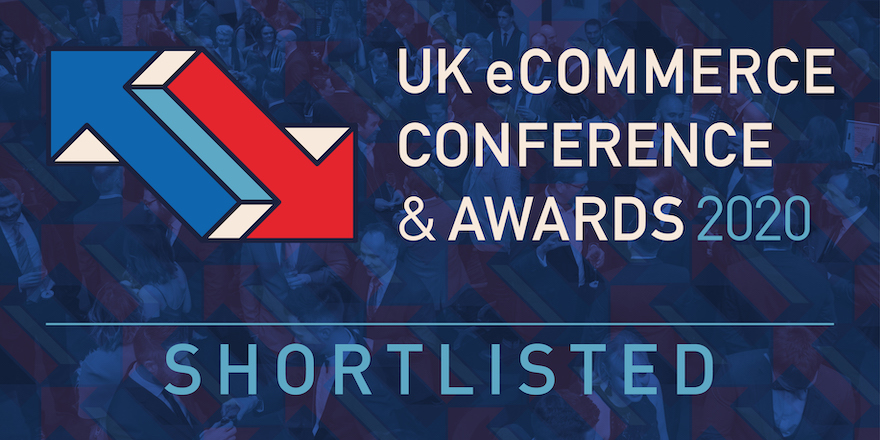 We're delighted to announce that DeeperThanBlue has been shortlisted for four awards at the 2020 UK eCommerce Awards.
Having originally been scheduled for March with a showpiece event, the UK eCommerce Awards will now be held for the very first time virtually – on Wednesday 16th September.
That won't stop us getting dolled up in our black tie and evening gowns to mark the event – even if we will be watching the live stream from the comfort of our own homes.
The 4 awards we're shortlisted for
In recognition of our work across a range of our eCommerce clients, we've been shortlisted for the following four awards:
Fashion / Apparel or footwear eCommerce website of the year – UK eCommerce Awards
Beauty, health and wellbeing eCommerce website of the year – UK eCommerce Awards
UK eCommerce mobile site of the year – UK eCommerce Awards
UK eCommerce agency of the year – UK eCommerce Awards
You can see the full shortlist here.
Our approach to eCommerce
At DeeperThanBlue, we help eCommerce businesses succeed online and offline by improving their digital propositions, enhancing customer experiences and increasing revenues.
We have an innovative and multi-disciplinary team that blends a strategic mindset with an understanding of the unique challenges faced by retailers. Combined with our knowledge of digital experience technology we are able to implement a bespoke approach for all of our clients.
It's fantastic to be recognised by the industry for the results we continue to achieve on behalf of our clients. You can learn more about our eCommerce work through our range of case studies.
We work with ambitious eCommerce retailers that are looking for the right digital solution to grow, scale and transform their businesses. Our team guides them through each step of their transformation journey.
Find out more on our eCommerce capabilities
Tune in on Wednesday 16th September
The winners will all be announced via live stream on Wednesday 16th September at 20:00 BST by virtual host Kris Temple.
We can't wait. Good luck to the all the other businesses that have been shortlisted this year at the UK eCommerce Awards.
We can help with your eCommerce needs, contact us today!
#UKeComAwards
Related Articles
These might interest you
If you would like to find out more about DeeperThanBlue and our eCommerce capabilities, get in touch with us today.
Get in touch