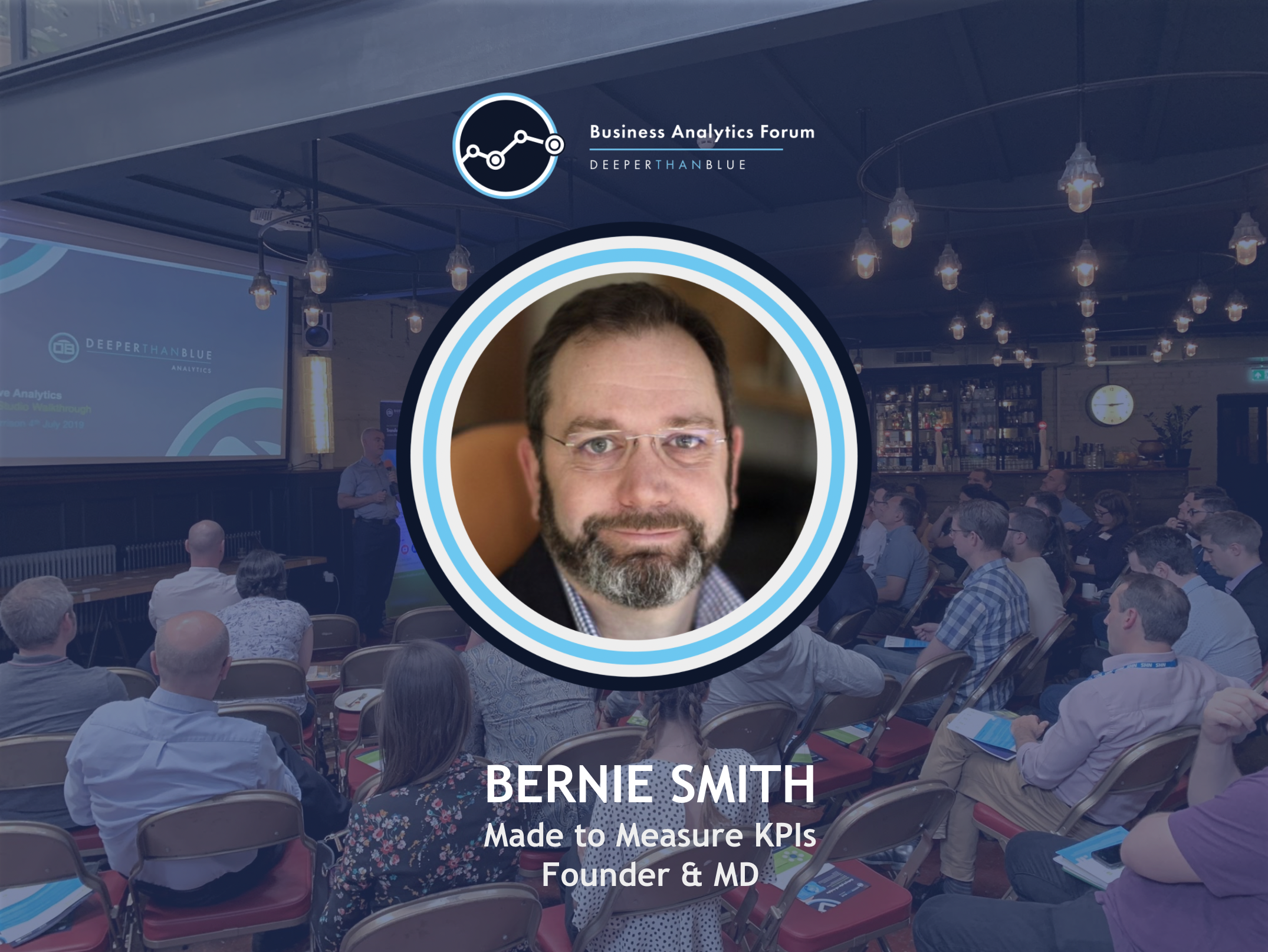 KPI guru Bernie Smith has been announced as the first speaker for DeeperThanBlue's Business Analytics Forum, happening on Wednesday, October 13th, 2021 at The Mowbray in Sheffield.
He'll be sharing his expertise on why performance targets fail and how to fix them, as well as how to design robust, effective and credible targets for your organisation.
Bernie has decades of experience consulting in the wealth and banking sectors and is now the founder and MD of Made to Measure KPIs, helping businesses to fulfill their objectives through performance measurement and operational improvement.

We'll be discussing the state of the business analytics industry in 2021, with prominent speakers lending their wisdom in areas such as integrated business planning, goal-setting and KPIs, data engineering, data warehousing and artificial intelligence to name a few. The day will be chaired by DeeperThanBlue Sales & Marketing Manager – Solutions, Steve Pownall.
Simon Harrison and Julian Shaw of DeeperThanBlue's own analytics team will be sharing their own learnings and experiences from working in data and AI and will be sharing their best-kept tips and tricks of the trade.
We have lots of great content lined up and will be revealing more about our speaker roster very soon. Keep an eye on our social media and in our newsletter to be the first to know.
So, join us for an afternoon of knowledge sharing, analytical thinking and networking over a few drinks in the heart of Sheffield's Kelham Island district. We're excited to catch up with you all after so long apart.
**Please note tickets are limited and appointed on a first come first serve basis. Secure yours now to avoid disappointment.
Related Articles
These might interest you