The new disruptor in Cloud optimisation
IBM's Turbonomic Application Resource Manager taps into IBM's latest developments in AI. If you have multiple applications running across complex hybrid cloud environments, now you have a solution to guarantee performance.
Optimising hybrid Cloud performance
With the IBM Turbonomic platform, you can cut cloud spend by 33%, reduce infrastructure costs by 75% and enjoy an ROI of 471%. Using the power of AI, automation and the principle of supply and demand, your complex cloud estate is rationalised into a supply chain of computer resources. You're given recommendations on how to optimise your cloud estate, which can be automated through the platform or done manually.
If you have more and more complex applications running your business, you need them to perform at their best. If they don't, it can put strain on your teams. And to avoid disruption, you may end up putting more resources into your cloud environment than necessary. This can impact your cloud bill and lead to poor ROI.
The IBM Turbonomic hybrid cloud cost optimisation platform enables you to save time and optimise costs. You can continuously automate critical actions in real time, without human intervention to deliver the most efficient use of compute, storage and network resources to your apps right across your technology stack.
The benefits of IBM Turbonomic
1
Ensure application performance at the compute resource level
2
Automate application performance and restoration in the event of failure or issues
3
Optimise cloud environments from a performance and cost efficiency perspective
4
Alleviate workload on IT operation teams
Why IBM Turbonomic is right for your business
One of the most significant benefits of the cloud has been the ability to boost efficiency across your business. But things are getting complex. As technology continues to scale and more apps are required by different teams across your organisation, it's becoming difficult, impractical and costly for your cloud operations teams to stay on top of it.
Plus, your cloud and application operation teams may be disparate within your organisation and have responsibilities for different apps and services across your cloud estate. Often you're dealing with conflicting views on how to approach resource allocation. This can lead to further cloud application inefficiencies.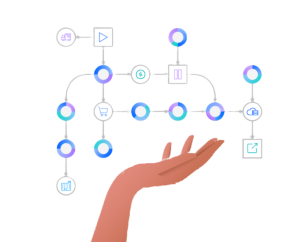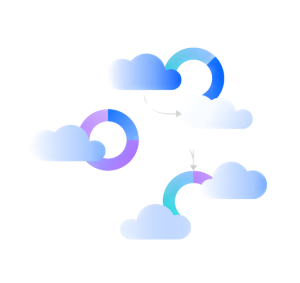 With IBM Turbonomic, you have a unified view of resource allocation across your entire organisation's cloud estate. You can automate applications in real-time to ensure the most efficient use of your resources and apps. Plus, you'll save on infrastructure costs and cloud spend, and you can boost your ROI.  
You even have the power to enhance your environmental credentials too. Turbonomic powers climate insights within your cloud efficiency models. This means that compute resizing actions can be calculated into carbon footprint savings helping to drive your sustainability agenda.
It can also be integrated with leading application performance monitoring (APM) solutions, including New Relic, App Dynamics and Instana to further enhance data and insights across your cloud estate.
Are your cloud costs getting to much? Book a meeting with us today and see how we can help
Contact Us Now
Enhance your cloud capabilities with DeeperThanBlue
At DeeperThanBlue we partner with you to make your cloud stack smooth, effective and high performing. With our strategic technology partnerships and our in-depth knowledge of the cloud technology landscape, we help your business grow and meet your objectives with our cloud strategies and cloud implementation.
Get in touch today to discuss your Cloud requirements today
Get in touch