Automate Your Business Processes with IBM RPA and DeeperThanBlue
IBM® Robotic Process Automation (RPA) enables complete automation of your business processes, both back-office and front-office, with scalable flexibility.
At DeeperThanBlue, our innovative approach to automation helps your organisation run more efficiently internally and also boosts your customer experience. We offer expert assistance in implementing IBM's high-quality RPA solution and customising it to meet the needs of the teams within your company. Tap into our expertise to reimagine even the most ingrained of legacy processes – we'll support your staff too with ongoing support.
What is IBM RPA?
Now you have the power of AI at your fingertips to automate internal tasks and help your business run better.
Robotic process automation (RPA) offers software bots for repetitive and redundant tasks, empowered by AI to adapt and learn, ensuring round-the-clock, error-free support for your staff.
IBM RPA offers companies a user-friendly platform to create, deploy, and oversee their bots, fostering a resilient digital workforce on a cloud-native framework.
At DeeperThanBlue, we use this platform and mould it around the needs of your business. Whether your finance teams or eCommerce product teams, we make their jobs easier and your organisation more efficient.
We work with IBM RPA across three core areas
Finance & Accounting
We help you optimise all areas of finance and accounting. Purchase orders can be generated automatically, invoices can be processed without human interaction and customers can quickly and simply upload payment details. We use unattended bots – that's a bot that works independently from humans following defined rules – to make the process smooth and seamless. Your finance teams will thank you for no more data entry.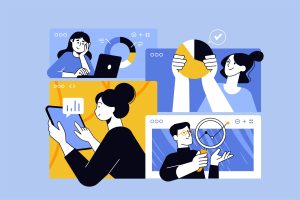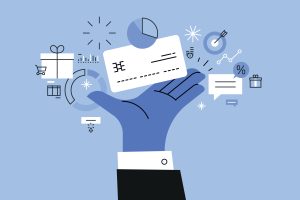 Procure to Pay (purchasing)
Streamline and automate the ordering process from your suppliers. Using our attended bot, building an automated order pipeline, reduces the impact of manual errors and buys back valuable time for your team. Compatible with most supplier portals and websites, the economic impact of this can be realised within a matter of days.
Product Upload & Enrichment
No more manual product uploading for your eCommerce business. Our innovative product upload and enrichment accelerator uses the power of IBM RPA and taps into attended bots – these are bots that are ready and waiting to be activated by your employees – to work with your team. All elements of your product upload and enrichment process will be fast, efficient and cost-effective.
Your business processes… but better
At DTB we use IBM RPA to tweak your processes for enhanced efficiency, cost savings and no human errors.
Focus Your Team
Free team members up from manual tasks. Focus on decision making rather than repetition.
Speed Things Up
Processes that once took hours are done in seconds. Just think how your team can now use their time.
Eliminate Manual Errors
Cut manual errors from your processes for an efficient and smooth running operation. You'll save money in the long run.
Reduce Operating Costs
Saving time and eliminating mistakes saves costs too. Think how you can better invest that budget.
The Economic Impact of IBM RPA
Return On Investment
After deploying IBM Robotic Process Automation for a composite organisation, a three-year 124% ROI was modelled by a 2021 Forrester Consulting Total Economic Impact™ study, commissioned by IBM.
Net present value (NPV)
Their investment achieved a net benefit of USD 549,000 after costs, plus enhanced process visibility, data and compliance.
Payback Period
The implementation of IBM Robotic Process Automation fully paid for itself in 16 months.
Enhance your business capabilities with DeeperThanBlue
Want to see how you can get started with RPA today? Get in touch with us today and see how we can support your data & AI initiatives.
Check out our other IBM offerings
Get in touch today to discuss your IBM RPA requirements today
Get in touch