We Are
DeeperThanBlue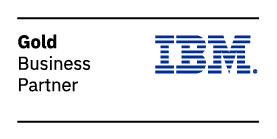 Deeper Than Blue helps brands and organisations achieve digital transformation and reinvention through application modernisation, eCommerce, cloud hosting, software integration, and insights from analytics.
We're European market-leaders that work with global technology giants like IBM and HCL Commerce, as well as other major software technology vendors such as Microsoft, BigCommerce, LinnWorks, Magnolia CMS and Splunk.
If you are interested in excelling in your market and becoming a digital disruptor, please get in touch.
Get in touch