We Are
DeeperThanBlue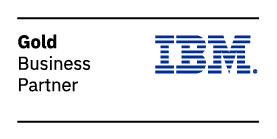 Deeper Than Blue helps brands and organisations undertake digital transformation and reinvention through application modernisation, mobile, commerce, business automation, cloud & integration, AI and Machine Learning and insights from analytics.
We are a leading implementer in Europe with IBM and HCL Commerce & DX technologies both on-Premise and on Cloud and we are proud to count other major software technology vendors such as; Splunk, Microsoft, BigCommerce, Magnolia CMS and LinnWorks as our partners.
eCommerce - 24 February 2021
5 steps to prepare your eCommerce website for peak season
2020 peak season looked a little different from its predecessors. With the high-street closed, the masses went online to get a deal for their Christmas shopping or to browse the Black Friday sales. Here's how retailers can survive in 2021 and the gaps you should fill in your eCommerce ecosystem.
Read More
Analytics - 24 February 2021
See, Plan, Predict: The ladder to AI
While many businesses understand the need for BI tools within their organisation, often adoption rates are low. To successfully transform your business data, it's vital that you don't fall behind on the ladder to AI.
Read More
If you are interested in excelling in your market, becoming a digital disruptor or simply finding out more please get in touch.
Get in touch